The Fredericton Legion Track Club provides athletes of all ages and all levels an opportunity to develop their talents to the fullest. Running, jumping and throwing form the basis of athletics just as they do most other sports. Training for athletics includes improving your physical conditioning in areas such as flexibility, strength, power, speed, and endurance.
Our programs are crafted for athletes from 5 to 99 years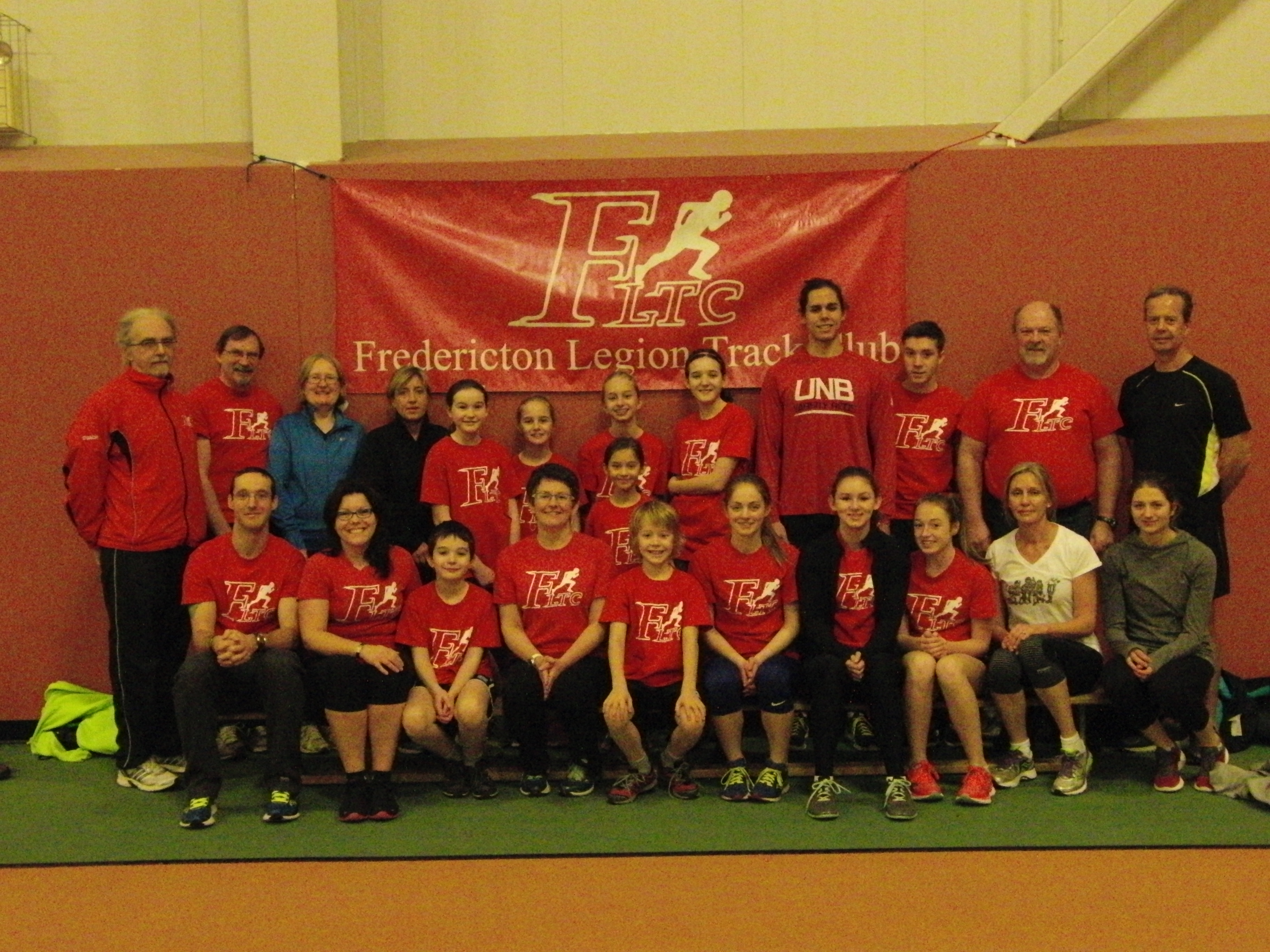 old and follow the spirit of the Long Term Athlete Development established by Athletics Canada. The Fredericton Legion Track Club is active year round providing up to 3 training sessions per week (depends on age and goals). Training for all events of track and field is supervised by NCCP trained and experienced coaches. Training programs are adapted to the needs of each athlete.
Athletes of the Fredericton Legion Track Club have represented the province on many occasions at national competitions. Several athletes have provincial records and have been to international meets. The Club travels to local and provincial competitions, while some of our athletes will compete in the Maritime, Eastern US, or further away.
FLTC is governed by an executive board elected every year that is composed mainly of parents and coaches. The board meet every 2 months and is responsible of all aspects of the club life including the "hiring" of the coaches. The FLTC Board currently composed of Germain Landry (President), Eric Hopper (Treasurer), Andy Justason (Secretary), Wilfred Davidson (Consellor) and Yvan Pelletier (Coach representative).
FLTC is part of the pilot project, Club Excellence, a national certification program striving to build a network of healthy, strong and sustainable sport clubs and sport organizations across Canada.
Fredericton Legion Track Club - Training athletes for more than 50 years.